Commercial Carpet Cleaning in Olympia
Keep your business' carpets looking fantastic!
Clearview Carpet Cleaners Helps Your Business Shine
When it comes to keeping your office clean, one of the most important aspects is maintaining clean carpets. While regular vacuuming is ideal, working with a commercial carpet cleaning service can ensure that your carpets will continue to look better for longer.
Clearview Carpet Cleaners aims to be your go-to provider for commercial carpet cleaning in Olympia. We are committed to providing you with the best service possible, treating your business as if it were our own. It's not enough for us to simply provide you with a service, our commitment to quality has been with us since we started in 1995. Whether your business is located in Olympia, Tumwater or Lacey, we are here to help your business look its best.
Our commercial carpet cleaning services can help: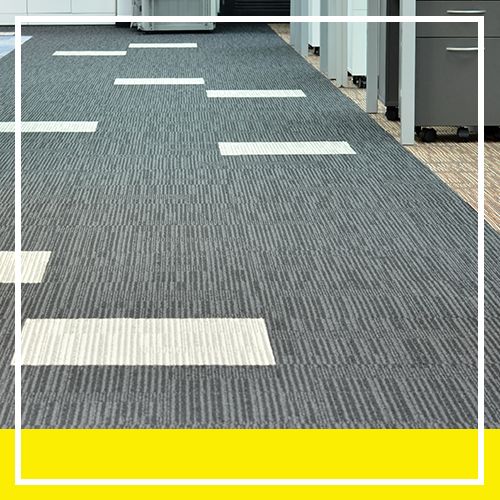 Improve your business' overall appearance

Maintain good indoor air quality

Remove spots and stains

Maximize your carpet's lifespan

Make normal maintenance a breeze
Why Work with Clearview Carpet Cleaning?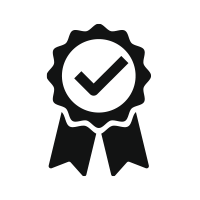 25+ Years of Experience

Detailed & Precise Cleaning

Personalized Care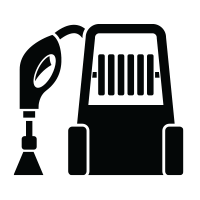 Modern & Effective Cleaning Solutions
Improve Your Business' Appearance
First impressions are incredibly important, and for some people, making a good first impression can really be a make-or-break scenario. Whether you're looking to impress new customers or clients or potential new hires, having clean carpets throughout your business can make a major difference in its overall appearance.
All the dirt and debris built up over months gives your carpets a flat, dull and unpleasant appearance, which in turn does the same for the room overall. With our Olympia commercial carpet cleaning services, we can help you to make the best impression on anyone who walks through its doors.
Maintain Good Air Quality
The comfort and well-being of both your clients and employees is incredibly important, and one way that you can ensure this is through cleaning your business' carpeting, as doing so can help you maintain good air quality. Over time, allergens, bacteria and even mold can develop in your carpets, and getting them professionally cleaned can effectively remove these, improving the air quality of your business.
Even if you or your employees don't notice that the air quality in your business is less than optimal, getting your business' carpets professionally cleaned will help ensure that both your employees and clients are breathing air that is less contaminated with dust and other allergens.
Commercial Carpet Cleaning Can Remove Spots & Stains
Accidents happen, and over time you can easily see this in your carpeting. From the array of coffee spills and donut crumbs to the mystery spots that no one seems to know what it is exactly, your carpet will encounter stains over time, by virtue of you having a functioning business. While accidents are to be expected, having to live with these unsightly spots and stains doesn't have to be.
Working with Clearview for all of your commercial carpet cleaning needs can effectively remove the spots and stains that you've amassed over the past few months, making your carpets look, feel and smell fantastic once again.
Maximize Your Carpet's Lifespan
Maintenance can go a long way when it comes to carpets. People often think that carpets are in need of being completely replaced when, in fact, they could have been saved by simply keeping up with regular maintenance. Whether it's damage from stains and soils or just the overall accumulation of debris, letting these kinds of materials that build-up over time can only be detrimental to your carpet.
Having your commercial carpets cleaned regularly can not only ensure that they will look great aesthetically, but it will also ensure that they will be able to last you longer, saving you both money and time.
Commercial Carpet Cleaning Makes Regular Upkeep a Breeze
In the same way that it's easy to clean a home when you have a tendency to keep it on the tidier side, getting your Olympia business' carpets cleaned regularly can make routine maintenance that much more easier.
With no more stains and less buildup, vacuuming your carpets at the end of the day or week will not only go much quicker, but be far more effective as you'll be picking up far less debris. Your carpets will maintain their cleanliness for longer as well, as it'll be much easier for you to clean them regularly.
Our Commitment to Exceptional Quality and Service
At Clearview Carpet Cleaners, carpet cleaning is our expertise! Working with us means you'll be working with seasoned professionals who know exactly how to make your carpets look fantastic. We provide you with a quality of products and services that you wouldn't be able to access on your own, and the results are reflective of this.
Commercial Carpet Cleaning Can Also: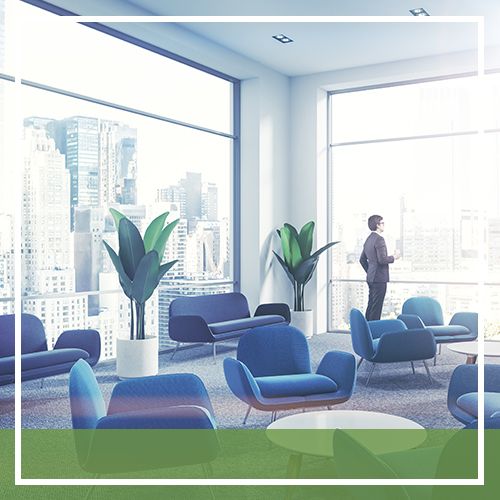 Boost employee morale

Improve the ambiance of your rooms

Leave a room smelling fresh

Remove lingering odors

Help maintain your carpet's warranty
At Clearview Carpet Cleaners, we've been providing business owners in Olympia and beyond with the finest commercial carpet cleaning services since 1995. Our attention to detail and our commitment to professionalism is what keeps our clients coming back. No matter the size of your business, Clearview will make your carpets look great, making your business look its absolute best. Get in touch today to request a quote!