Commercial Services In Olympia and the South Sound Area
Quality Cleaning Services for You and Your Property
Commercial Cleaning Company For Your Business
Your commercial property is everything to you. You want to impress everyone who walks in and make a lasting first impression to improve your bottom line. How can you do that if your carpets and upholstery look worn, drab, or distressed? The short answer is "you can't."
But there is hope! When you work with Clearview Carpet Cleaning, you can get the deepest level of clean possible for your commercial interior. Our commercial carpet and upholstery cleaning services work for various businesses, from the smallest mom-and-pop to the largest office buildings and retail stores!
Commercial Services We Provide
Residential properties aren't the only places that need carpet repair services. Businesses often have heavy foot traffic, which equals more wear, tear, and the probability of damaged carpet. Whether you manage a hotel, restaurant, office building, or any other commercial building, Clearview Carpet Cleaning has mended carpet in many commercial settings. All our expert technicians have the professionalism and experience needed to work in these locations.
While we recognize that most businesses have very skilled maintenance managers, often these individuals don't have the expertise it takes to perform long-term carpet repairs. Clearview Carpet Cleaning has helped many commercial properties fix carpet problems by stretching out entry and hallway wrinkles, fixing transitions, and patching the stained or damaged carpet.
If you are an owner or manager of a commercial property, perhaps you have more questions about what exactly our company can accomplish for your carpets. Contact Clearview Carpet Cleaning to learn more about what our team can do for you.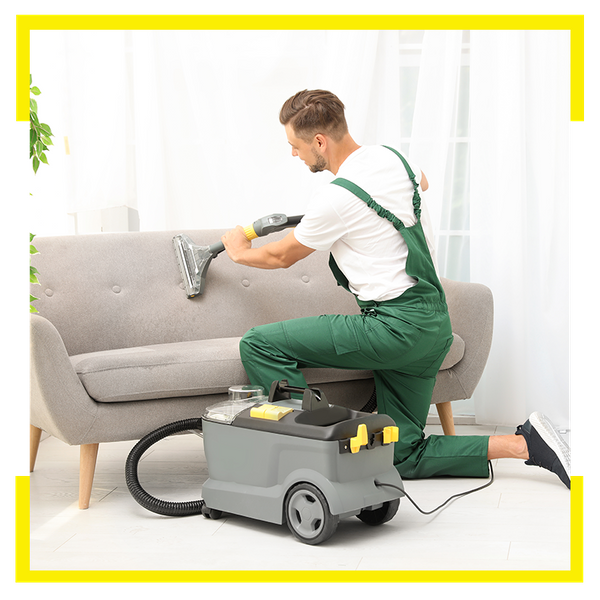 Commercial Upholstery Cleaning
We all know that first impressions count. The first thing visitors see when they sit in your reception or waiting area is the furniture. Clean furniture and upholstery make a positive impression on your customers and make your employees feel good. They will appreciate the image that fresh, clean furniture and upholstery give to the business.
Our services include:
• Spot and Stain Removal
• Odor Removal
• Soil Proofing
• Hygiene Protection
• Leather Cleaning
• Service Guarantee
Desk chairs, sofas, partitions, and other upholstered furniture in a business environment receive many uses. Upholstery cleaned by Clearview Carpet Cleaning will look and feel new. Our green cleaning options are safe to be used with all fabric types, including some of the finest natural fibers and the hardiest synthetics, and are safe and non-toxic.
The unique advantages of having Clearview Carpet Cleaning as your upholstery cleaner are:
Works on all kinds of upholstery, including the finest natural fibers and the hardiest synthetics.

It can be used around children and pets.

Great for sofas, chairs, office dividers, and other upholstered items!
Additional Upholstery Cleaning Services
In addition to regular cleaning, Clearview Carpet Cleaning can fix many pre-existing stain issues your upholstery might have. Our team removes most stains with our standard cleaning. But for those stubborn, hard-to-remove stains, our specialty stain cleaning services may be necessary. These treatments have proven effective against the most difficult stains in your carpet and upholstery.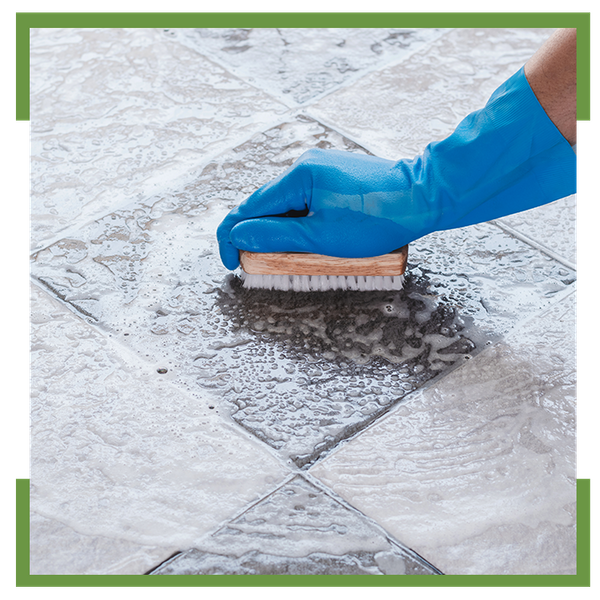 Commercial Tile and Grout Cleaning
Of course, a lot of commercial buildings don't have just carpet. Tile and grout play an essential role in many buildings, in part because it's easier to maintain than carpet. Stains still affect it, though, and can quickly turn a radiant, attractive floor into a grimy mess, and that means you need a commercial tile and grout cleaner.
Rely on Clearview Carpet Cleaner to clean and refresh the look of your stone or tile. Our professional technicians use special steam cleaning equipment and powerful but safe cleaning agents to remove dirt and grime built up over the years. Allow us to renew the shine to your tile, stone, and grout throughout your commercial property.
Tile Cleaned By Clearview Carpet Cleaning Looks Better and Lasts Longer
It is recommended that your tile, stone, and grout be cleaned every 12-18 months to ensure long-lasting protection. Sparkling, clean, sanitized tile and stone looks better and is healthier for your employees. Our service is perfect for many tile and stone varieties such as Saltillo, ceramic, porcelain, slate, granite, and travertine. Also, ask about our grout color restoration service to rejuvenate existing grout joints.
Renew Your Tile, Stone, or Grout with Clearview Carpet Cleaning
Tile and stone floors have become popular surfaces in work environments. Tile and stone is the floor covering of choice for foyers, kitchens, baths, utility rooms, and many other areas in hotels, office buildings, medical facilities, schools, and churches.
Like any other surface, these areas require ongoing daily, weekly, or even monthly maintenance in the form of vacuuming, sweeping, mopping, and scrubbing. That's why you need the expert knowledge and professional care and service that Clearview Carpet Cleaning provides!
The Cleanest Clean
A wide variety of powerful cleaning solutions designed to remove soils, oils, buildups, spots, and stains is combined with steam cleaning and extraction to leave your tile and grout looking better than it has in years!
Safe Process
Our tile and grout cleaners penetrate deeply into the porous surfaces of your tile and grout, removing soil and helping to eliminate mildew, fungus, bacteria, and other contaminants.
Commercial Carpet Cleaning
Carpet is now the number one floor covering in most commercial settings. The advent of cubicles and workstations means that fabric can cover many businesses from floor to ceiling. It's a significant investment that needs to be protected.

Clearview Carpet Cleaning's steam cleaning method uses the natural cleaning power of steam to lift dirt and grime to the surface of the carpet, where it can be extracted easily.

Our process uses 80% less water than typical steam cleaning, so your carpet will dry in 1-2 hours instead of 1-2 days, and you won't have the risk of mold and mildew growth that often comes with using an excessive amount of water.

Commercial carpets cleaned by Clearview Carpet Cleaning promote a healthier working and business environment for your customers and employees. With the use of steam, microscopic bubbles actually lift stains away from your carpet and then sweep them away forever. Your carpets will instantly be at their freshest and cleanest state.

Each commercial property has different needs when it comes to its carpets. Like restaurants or hotels, some need frequent cleaning due to high use and regular staining from customers. Others need fewer cleanings but still experience heavy wear and tear on the carpet. Whatever the situation or commercial grade carpet type, Clearview Carpet Cleaning is here to offer the best commercial carpet cleaning process available. What's more, since we use non-toxic solutions in our cleaning solutions, you don't have to worry about hazards or staying away from certain parts of the carpet. Our green carpet cleaning is safe, effective, and perfect for your company.

With regular commercial carpet cleaning, you can benefit from:
Improved cleanliness and comfort while making positive first impressions and increasing overall property safety.

Better indoor air quality resulting in happy and healthier employees.

Better protection for your property and securing your investment by extending the quality and longevity of your flooring.

We also offer deep carpet cleaning services to tackle build-up dirt and stains.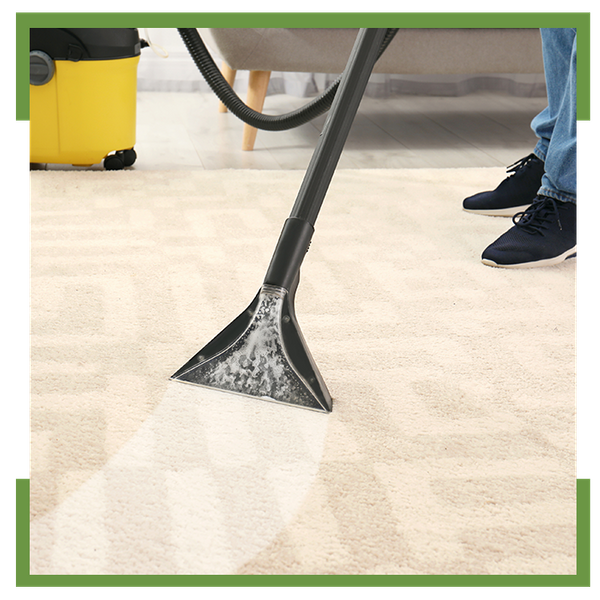 Eco-Friendly, Effective Olympia Carpet Cleaning
Clearview Carpet Cleaning is the premier commercial carpet cleaning with our exceptional experience, dedicated professionals, and commitment to providing eco-friendly cleaning solutions. Our team utilizes the latest environmentally-conscious cleaning methods and techniques to care for your property — our commercial cleaning products do not contain any harsh chemicals and are safe for people, such as steam cleaning. Additionally, our carpet cleaning tools effectively remove harmful dirt, germs, and bacteria while using less water.
A clean working space ensures better peace of mind, productivity, and lasting satisfaction. Clearview Carpet Cleaning is committed to always providing the most comprehensive, quality, and eco-friendly cleaning services.
Commercial Services Provided
A clean building provides a welcoming environment for employees and visitors alike. At Clearview Carpet Cleaning, we understand that you probably don't have the tools, products, or time to keep your facility tidy and sanitary. We're ready to help!

Get in touch with Clearview Carpet Cleaning today for a quote for your commercial cleaning services. During the consultation, our team will review your business's requirements and work with you to develop a commercial cleaning solution that covers every aspect of the way you do business, at pricing that will fit within your budget.

Clearview Carpet Cleaning is committed to delivering exceptional customer satisfaction and focuses on developing long-standing client relationships throughout Olympia, Shelton, and Lacey. For us, good enough just doesn't cut it. We do what we say we're going to do and follow up with each customer to confirm complete satisfaction. Contact Clearview Carpet Cleaning today!